The Southern Tier's 1st premier indoor golf facility! Golf season just got longer…
Fully equipped with 3 bays— 400 square feet each, Trackman simulators, lounge area & full bar!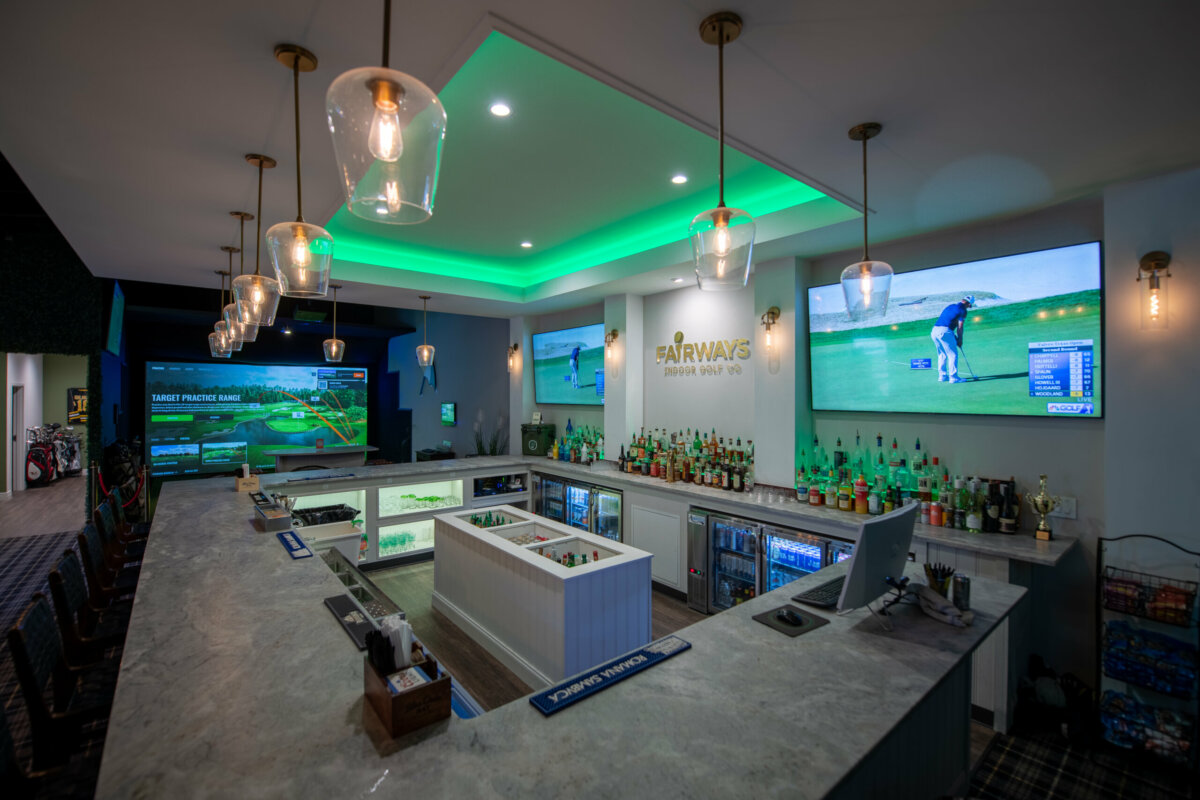 An Experience Like None Other & Trusted by the World's Greatest Golfers…
Fairways Indoor Golf and Trackman bring you the absolute best golf experience there is, outside of the course… Trackman redefines what is possible to achieve in a simulator environment. We're talking an entirely different level of experience. Improve your game by practicing shot shapes, approach shots, chips and drives with on-course obstacles that make your practice sessions come to life. Play some of the most pristine courses in the world and track your shots as you go!
At Fairways Indoor Golf Co, we make your heath & safety our top priority.
Our facility is comfortable, safe, and enjoyable. We added Ionization & Air Purification filters to our heating & cooling units, which provide as much as 240 million ions per foot which kill bacteria, mold, and viruses.