Private Events
When you hold a private event at Fairways, your guests will enjoy a complete entertainment experience. Take a few swings, socialize with friends and enjoy outstanding food and house-made drinks. Our luxury atmosphere and covered outdoor seating area offers a unique event venue for your next gathering, birthday party, bachelor party or corporate event.
"I love golf!"
— Fairways customer, probably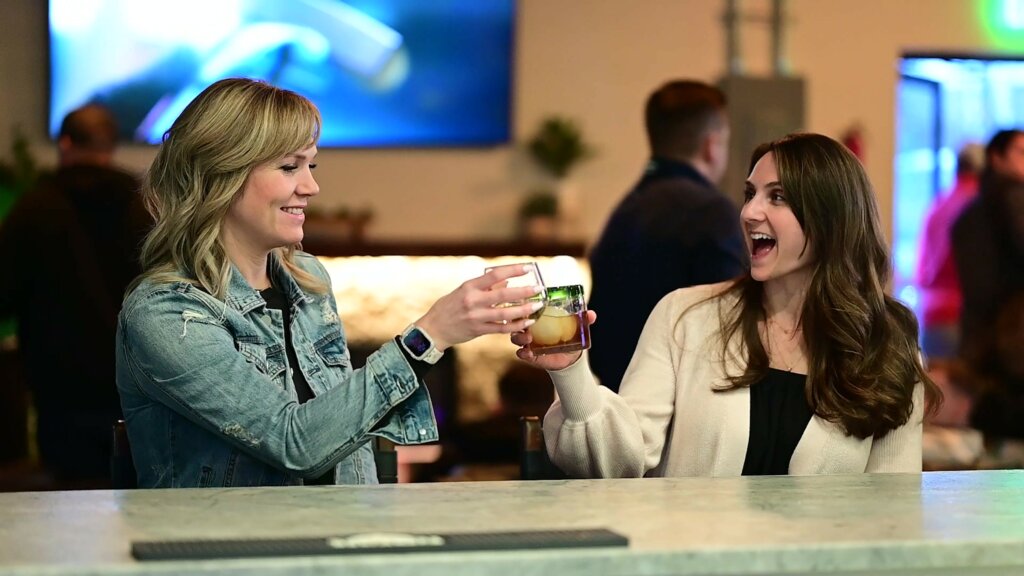 Corporate Events
Fairways can host an array of private events including indoor, outdoor deck space or both! We promise a good time for golfers and non-golfers alike. Ideal for your year end holiday party or quarterly team building events, Fairways provides a fun atmosphere with elevated cocktails and great food. We can accommodate groups as small as 8 and up to 100.
Book An Event
Interested in learning more about our event packages? Please fill out the below form and a member of our team will reach out to you within 24 hours. We look forward to working with you and providing your guests an unparalleled experience.